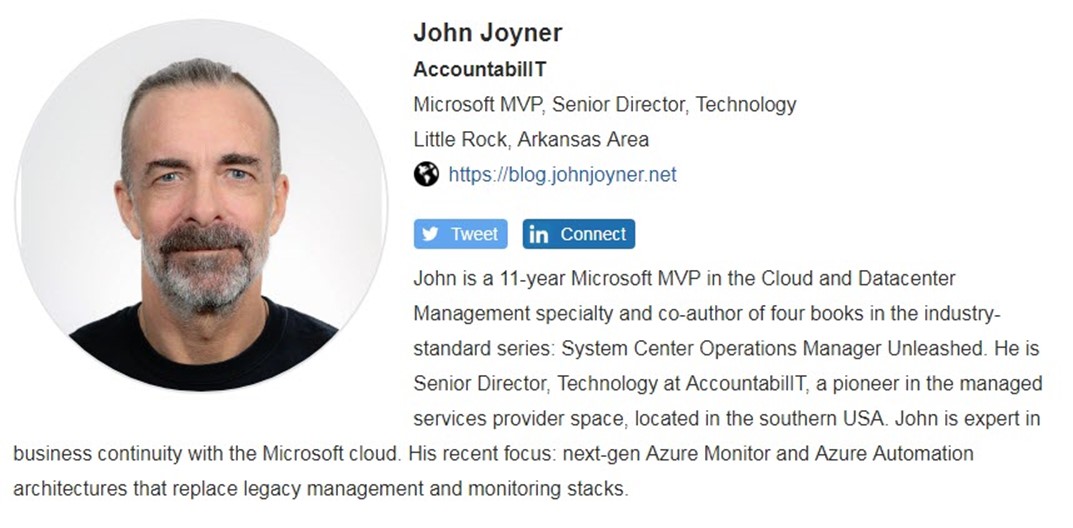 I'm leaving tomorrow for Minneapolis to speak at the Midwest Management Summit in the Mall of America next week. I will be co-presenting at 3 breakout sessions and co-hosting a panel session.

In order when they appear in the schedule, here are my sessions:

Tuesday, May 7 • 12:00pm – 12:45pm
Nerds of a Feather – Cloud and Datacenter

Room: MTKA A

Session link: https://sched.co/N6ij



Nerds of a Feather sessions are the heart of MMS! Come and spend time with other professionals who are working on the same Azure/OMS/SCOM/SCSM/SCVMM challenges you are. These round-tables have moderators who are experts in the area, and your peers may have excellent solutions you may never have even considered. Come network with the community in this informal round-table, Q&A, random knowledge event! Other panel members:
Chief Technical Architect, Microsoft

Managing Consultant, TopQore

Infrastructure Architect, Mallinckrodt Pharmaceuticals

Senior Program Manager, Microsoft

Wednesday, May 8 • 10:00am – 11:45am
Pushing your Backup Strategy to the Cloud — What to Expect and What to Gain

Room: Nokomis A

Session link: https://sched.co/N6f9


Description:
Everybody is talking about how great the cloud but will it really meet and match all your needs? The possibilities are many, but what should you choose for what workload? During this session we will go through the entire range of backup/restore capabilities provided by Azure and present what you can expect from them so the matchmaking will be easier to make. 
What you will learn:


Understand what the backup/restore capabilities are provided within Azure


Understand how to build restore scenarios that will meet your needs


Go through every technology and get the pros and cons per technology


Gain deeper insight of the entire picture of Azure

Co-presenter: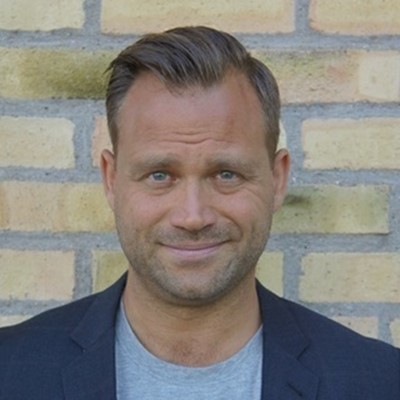 Robert Hedblom

Sumnerv
Microsoft MVP
Sweden

Robert Hedblom is a well-known external partner and also internal partner at Microsoft due to his high skillsets and experience when it comes to designing scenario driven solutions based on the System Center stack, Azure and Windows Server technologies. Roberts focus as a Cloud and Solution Principal Architect / Business Continuity Professional at sumNERV AB/LLC is to build, design and structure the cloud enabled modern datacenters for the customers and the datacenters provided services. Roberts skills are often used by Microsoft's PFE or MCS organization due to his both deep knowledge and wide visions of delivering services based on the Microsoft stack.

Thursday, May 9 • 10:00am – 11:45am
How SCOM is Progressing with New Versions and Features!

Room:
Harriet

Session link: https://sched.co/N6cj

Description:
In this session we will be talking about which new features have been released in the latest versions of SCOM 2019 and how these can help you to (pro)actively monitor your infrastructure and applications.
What you will learn:


What are new features in SCOM 2019


How can we benefit from new features and possibilities


Proactively monitoring your infrastructure





Bob Cornelissen


TopQore
Managing Consultant
Apeldoorn The Netherlands


Bob is a 7-time Microsoft MVP in Cloud and Datacenter Management and Managing Consultant for TopQore (previously known as BICTT). He focuses heavily on the monitoring and automation space, working frequently with System Center Operations Manager (SCOM) and Log Analytics. Bob loves connecting the business to technology. Outside of work, Bob is involved in www.houseoftails.org, which is an animal care charity organization. Take time to ask him about that. The first question he is asked at community events is usually if he monitors those dogs with SCOM. He has definitely thought about it!

Thursday, May 9 • 1:00pm – 2:45pm
How to Upgrade or Migrate SCOM Like a Champ!

Room: Harriet

Session link: https://sched.co/N6cg

Description:
There is a lot going on in the SCOM world with new versions in both LTSB and SAC branches coming out regularly. The latest version we will be talking about is 2019. In this session we will show you how to upgrade or migrate from older versions to these newer versions to take advantage of the latest features and stay compliant with life cycle management. After this session you will have the tools to be a winner in SCOM upgrades!
What you will learn:


Get a clear picture of versions


Get insights into the steps required


Find the correct upgrade or migration path


Bob Cornelissen

For more information about MMS, see the event web site: https://mmsmoa.com

Tags: #MVPBuzz #SCOM #sysctr #HybridCloud #winsrv #windowsserver #Azure #AzureManagement #mmsmoa