Just attended the Microsoft Ignite 2018 Keynote presented by Microsoft CEO Satya Nadella. It's interesting to observe the spectacle of such a large high-vis event. This year's keynote was a departure from past years in terms of content, length, and presenters. It was an abbreviated, streamlined event that gave Satya Nadella, Microsoft CEO an exclusive opportunity to connect with attendees.
Great seats, thank you Microsoft
This year Microsoft did something different and provided first-class seating up near the stage for MVP and Regional Director(s) from around the world. This is a change from some previous years when MVPs were encouraged to watch the keynote from a lounge via live video, to leave more space in the main theatre for attendees. This year, attendees were invited as always to attend in person, but also offered the opportunity to watch the Keynote streaming live from their hotel rooms. I think a lot of attendees chose this option, since you had to arrive 1-2 hours early to be seated in the keynote theatre. Also hotel busses discharged vast attendees around 10 AM, people obviously choosing not to fight the early morning crowds.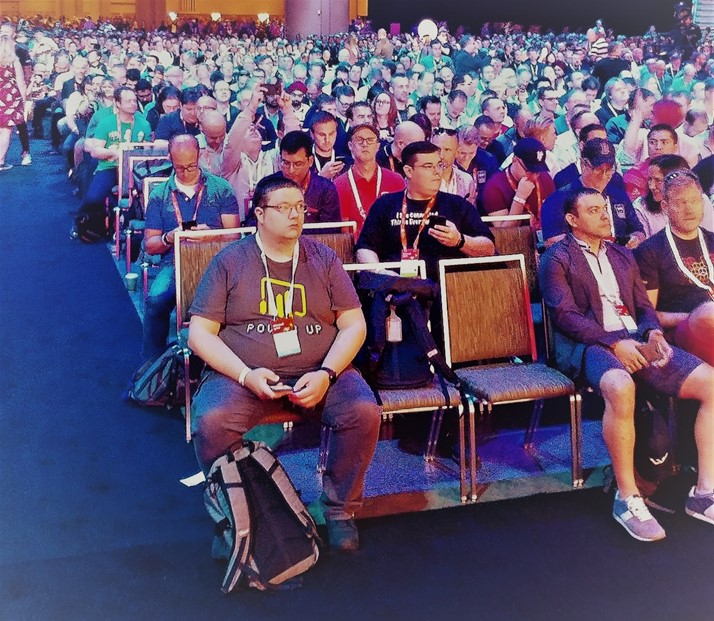 Figure 1- Microsoft MVPs and RDs from around the world, seated up front next to media/press

A Streamlined Keynote
Having attended TechEd and Ignite keynotes for a decade, I can say this one was different. There were no high-pressure product demos, no screen shares, and very little mention of any particular Microsoft product besides Office 365 and the many Azure cloud services. Satya spoke only of business success stories both small business and large enterprise, focusing on the beneficial business impact of selecting Microsoft solutions for their organizations. The entire Keynote lasted less than one hour. (!)
I was looking forward to seeing Microsoft CVP Julia White onstage, either with, or following Satya as she has in the past. Instead, Julia started off the Keynote at 9 AM with a recorded welcome video, after which Satya Nadella Microsoft CEO walked on stage without introduction and started his talk. The only people to join Satya on stage were the CEOs of Adobe and SAP, and the three tech leaders shared an optimistic vision of "making magic together". Satya seemed genuinely passionate about one specific program that was detailed: Microsoft A.I. for Humanitarian Action, a project that funds leveraging the Microsoft cloud's A.I. features to benefit the poorest and most desperate of people.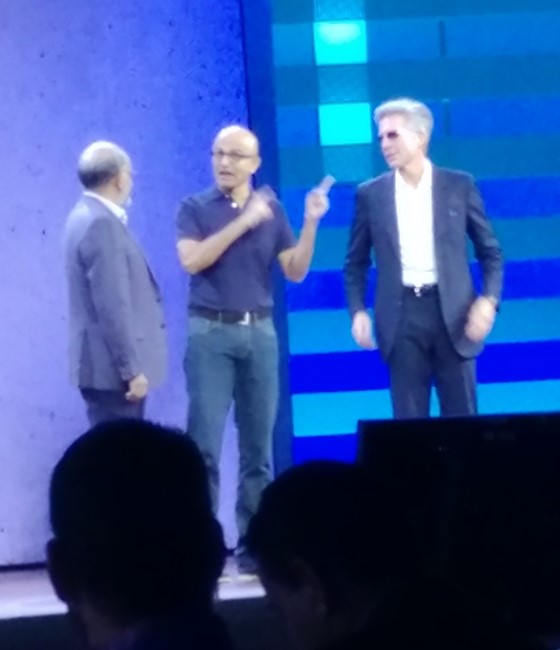 Figure 2- Three Tech Titans: Shantanu Narayen (CEO Adobe), ), Satya Nadella (CEO Microsoft) and Bill McDermott (CEO SAP)

My Favorite Ignite News
This week at Ignite I'll be looking to learn more about these news items from Ignite 2018: Every one of these sounds like a good idea to me.
Declare an end to the era of passwords by using Microsoft Authenticator App
Reduce the chance of a security breach by up to thirtyfold with Microsoft Secure Score

Improve workforce productivity with Cortana skills kit for Enterprise

AI-powered meeting features in Microsoft 365 include facial detection to blur your background during video calls and intelligent meeting recording that automatically generates captions and a searchable, time-coded transcript.
Ideas in Office: AI follows your document creation and recommends things like the best design, layout and images in PowerPoint or suggesting charts based on trends discovered in your data.
Azure Digital Twins is an IoT platform that virtually represents the physical world.
Azure Data Box Edge is a physical network appliance equipped with AI-enabled edge computing.
Azure Data Box Gateway is an Azure Data Box in a VM format that runs on VMWare or Hyper-V.
Azure Data Box Heavy transports 1-PB and is larger than the 50-pound Azure Data Box (100-TB). (I understand it's 500 pounds and has wheels.)
Azure Virtual WAN lets you deploy large-scale branch office infrastructure including Azure ExpressRoute connections.
Azure Front Door Service is Microsoft's highly available and scalable web application acceleration platform and global HTTP(s) load balancer. It provides built-in DDoS protection and application layer security and caching. Front Door enables you to build applications that maximize and automate high-availability and performance for your end-users. Use Front Door with Azure services including Web/Mobile Apps, Cloud Services and Virtual Machines – or combine it with on-premises services for hybrid deployments and smooth cloud migration.
Azure Firewall is firewall-as-a-service, that is a managed cloud-native network security service, including Azure Monitor and Azure Security Center integration.
Azure ExpressRoute Global Reach connects ExpressRoute circuits together using Microsoft's global network.
Azure Blueprints (public preview) sets up governed subscriptions with preconfigured resources, policies, management, security and access controls.
Azure Policy for DevOps pairs with Azure App Insights, Azure Monitoring, and Azure Policy for tooling across the infrastructure, network and application
Azure Monitor (general availability) end-to-end monitoring with rich analytics.

LinkedIn integration with Outlook and Office apps let you see LinkedIn highlights about the people in your meeting invites so you can prep for important meetings.
Tags: #MSIgnite #MSIgnite2018 #Keynote #MvpBuzz